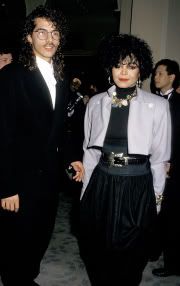 Penny Woods is chronicling
her fluctuating weight battles in a untitled book, which will also include nutritional dieting tips.
"I'm writing a book on my journey of weight loss and weight gain," the 41-year- star said at a press roundtable for "Tyler Perry's Why Did I Get Married?"
"I'm really coming from the soul with it, and what I was going through at different times in my life and what possibly brought it about for myself," she says of the yet untitled project.
The book is to also include what she did "nutrition-wise" to shed the pounds "when she needed to," but warns, "It's different for everyone."
She has received harsh criticism from the tabloids after putting on 60 lbs. last year and was labeled one of the biggest celebrity yo-yo dieters because of her ever-fluctuating scale readings.
One of the things that might be helping Jackson stay motivated are the possible wedding bell rumors circulated around Hollywood regarding her relationship with 34-year-old record producer Jermaine Dupri. Although Jackson is tight lipped about the rumors she does admit she is optimistic about their future.
"I've done it twice before and divorces twice, and the next time I do it - if I do it- I really don't plan on divorcing," she said, "Oh, I pray this doesn't bite me in the butt... saying this. But they say the third time is a charm."