Trailer Trash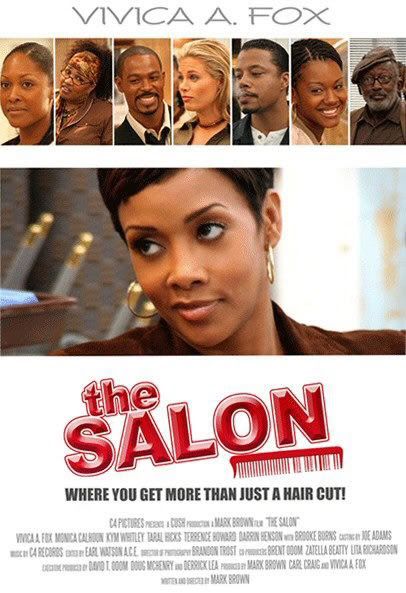 Wilson over at Black Film was kind enough to send me the following information about Aunt Viv's new movie. You can hit up the feature page to take a peek at
the trailer.
Somebody, anybody, everybody paypal this broad a few extra coins until the 15th is here.
Every neighborhood has that special place where people from the community can come, sit, talk and let their hair down. For many, it's the thread that holds neighborhoods together. In an era of corporate takeovers in the high stakes real estate market, the neighborhood shop is a dying breed with little resources to fight back.

Jenny (Fox) is being forced to sell her shop to the Department of Water and Power (DWP) due to eminent domain. Regardless of the legal advice Jenny receives, she refuses to let the corporate giant take the one remaining pillar of her inner city neighborhood. She declines the money and decides to take on the DWP in court, all the while keeping it from her outrageously funny and colorful employees and clientele. A classic tale of the underdog, THE SALON is a fresh look on the inside of a salon and neighborhood where the unexpected happens and the "mom and pop" shop fights to win.
BLACK PEOPLE: How many times are you going to re-make Barbershop? I mean really. The shit has been done.


Labels: Fuck Effort
CONTACT INFORMATION
Use don't abuse (ie. adding me to your site's mailing list). And for the love of God please stop sending mp3 files of your music. I am not Clive Davis and to be frank I probably don't want to hear the shit anyway. You should also know that I take my slow, precious time responding to email. And sometimes I don't respond at all. Fresh.crunkjuice@gmail.com
Fresh@myspace.com
LEAVE SOME $$$ ON THE NIGHT STAND
GET POSTS IN YOUR INBOX
Free Image and Video Hosting

RECENT ENTRIES