Area Code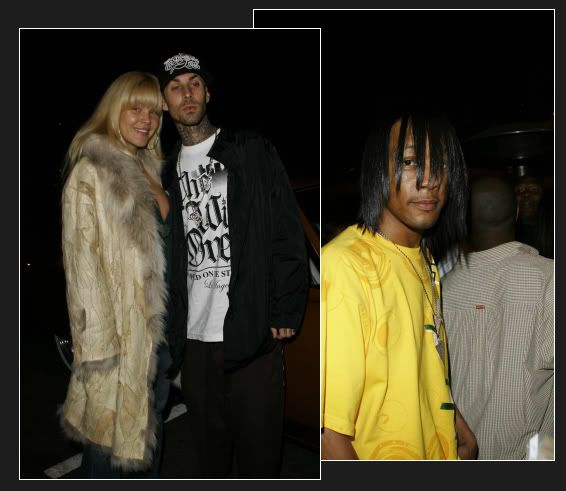 The following post is dedicated to all the women and men across the globe who have given themselves second degree burns on trying to keep it their locks nice and breezy like DJ Quik. We will forever mourn the skin of your neck and ears.

Back to business. Judging from the candids snapped outside of Area last night I think it is safe to assume that the club owner held a free career counseling session. This morning I flagged down John the Baptist and asked what this was all about and he just shrugged his shoulders and drove away.

Five minutes later he came back and informed me that he saw Bookem Woodbine, Nicole Wray and Mims valeting cars outside of the popular night club and dipped off again.

Kel Mitchell, Ray J, DJ Quik, Tisha Campbell and Andrew Dice Clay in one building. Jayson Blair couldn't write a story better. Of course there were others with active careers that attended but one question still remains, WTF?



Cee-Lo // Andrew Dice Clay



Paul Wall // Ray J



Kel Mitchell // Tisha Campbell Martin

CONTACT INFORMATION
Use don't abuse (ie. adding me to your site's mailing list). And for the love of God please stop sending mp3 files of your music. I am not Clive Davis and to be frank I probably don't want to hear the shit anyway. You should also know that I take my slow, precious time responding to email. And sometimes I don't respond at all. Fresh.crunkjuice@gmail.com
Fresh@myspace.com
LEAVE SOME $$$ ON THE NIGHT STAND
GET POSTS IN YOUR INBOX
Free Image and Video Hosting

RECENT ENTRIES