Can't Forget About You: Angela Beyince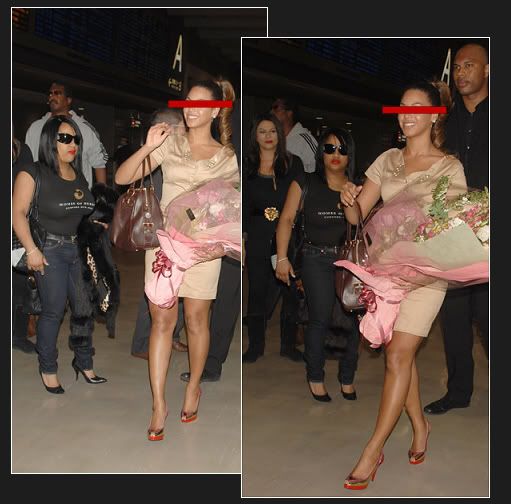 We can pay homage and shower Beyonce with crunk juice another day. Don't like it? Kill yourself. Right now, it's all about her official wig carrier and cousin Angela Beyince.

Angela is much more than SWSNBN's purse watching cousin. She has also co-written deep and thought provoking songs like "Check On It", "Girl," and "Naughty Girl."
And how do they pay her for her hard work and dedication? With a damn House of Dereon shirt. Excuse me but my Bible tells me that man cannot eat by polyester alone.
So Angela if you are reading this please carry the following jewel with you for the rest of your life.
Every time your, ahem, employer ask you "Chile how do I look? Be straight up with me nuh" and you
know
she looks like shit, tell a lie. And don't feel bad about it. Tina and Mathew have been lying to Solange for all these years, don't break the family tradition.
CONTACT INFORMATION
Use don't abuse (ie. adding me to your site's mailing list). And for the love of God please stop sending mp3 files of your music. I am not Clive Davis and to be frank I probably don't want to hear the shit anyway. You should also know that I take my slow, precious time responding to email. And sometimes I don't respond at all. Fresh.crunkjuice@gmail.com
Fresh@myspace.com
LEAVE SOME $$$ ON THE NIGHT STAND
GET POSTS IN YOUR INBOX
Free Image and Video Hosting

RECENT ENTRIES