Congratulations Caucasian Concubines!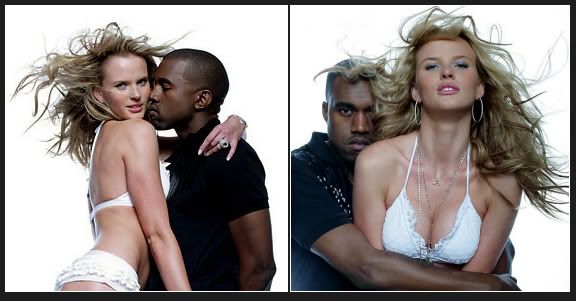 I'm going to go out on limb and say that white women are having THE BEST WEEK EVER. If Young Jeezy holding his own special search for the baddest forbidden fruits in the land wasn't enough, Kanye Zest was quoted by the
NY Daily News
giving actress Sienna Miller the ultimate compliment saying "that's a white girl I would take to the mosque."
Uh oh Diddy, Mr. West may be trying to close in on your
late night snack.
Fight for what is rightfully your's my brother.
I'm not mad at interracial love one bit. I'm trying to holla at both those
Barker
Boys
my damn self. I don't discriminate, I regulate every shade of that ass.