Extra Film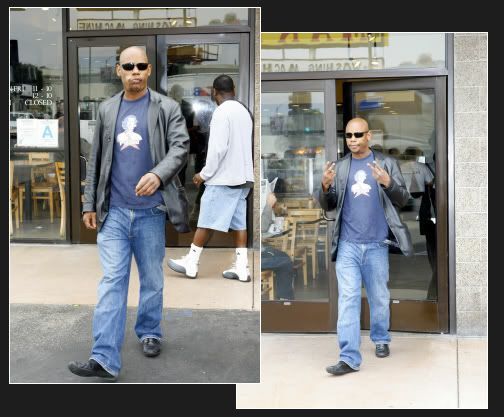 My appreciation for Bookem Woodbine has been well documented over the years on this site. He's like the Denzel Washington of the G-List movie world in Black Hollywood. Imagine the pleasant lock of shock that spread across my face this morning when I saw that the paparazzi actually paused to snap flicks of him.
Today candid pictures, tomorrow world domination.
But if Bookem wants to keep his covenant title he's going to have to
moisturize his situatio
n
a little bit better. I don't know whose cotton gin he has been working on but damn.
CONTACT INFORMATION
Use don't abuse (ie. adding me to your site's mailing list). And for the love of God please stop sending mp3 files of your music. I am not Clive Davis and to be frank I probably don't want to hear the shit anyway. You should also know that I take my slow, precious time responding to email. And sometimes I don't respond at all. Fresh.crunkjuice@gmail.com
Fresh@myspace.com
LEAVE SOME $$$ ON THE NIGHT STAND
GET POSTS IN YOUR INBOX
Free Image and Video Hosting

RECENT ENTRIES