One Word
M.O.P. @ AllHipHop's Breeding Ground Showcase and Celebrity Rap Battle


Yummy. Men with mammaries are my kryptonite.


Now this is what I am talking about, a party with a weight requirement. My eyes just got diabetes from looking at all these visual sweets. I want to collect them all like Pokemon cards.


Where do I start? I wouldn't mind driving Joel Ortiz to Publix in the middle of the night so that he can check his blood pressure, sending text chats filled with recipes and marinade secrets to Lil' Fame, and giving N.O.R.E. his insulin shots . . . *sigh*

I am a hopeless romantic, its true.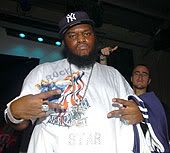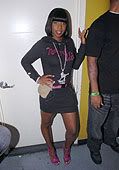 Freeway; N..O.R.E.; Remy Ma; Joell Ortiz
Mistah F.A.B. & Fat Man Scoop
Labels: Men With Titties
CONTACT INFORMATION
Use don't abuse (ie. adding me to your site's mailing list). And for the love of God please stop sending mp3 files of your music. I am not Clive Davis and to be frank I probably don't want to hear the shit anyway. You should also know that I take my slow, precious time responding to email. And sometimes I don't respond at all. Fresh.crunkjuice@gmail.com
Fresh@myspace.com
LEAVE SOME $$$ ON THE NIGHT STAND
GET POSTS IN YOUR INBOX
Free Image and Video Hosting

RECENT ENTRIES