Another DeBarge Busted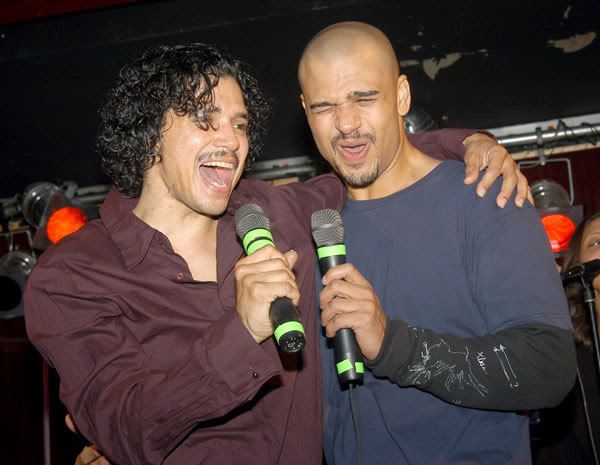 El & Chico sing back in 2003
Were they singing "Count On Me" from the Waiting To Exhale soundtrack? The real question is which one is supposed to be Nippy. Shesus Khryst grant me strength.
Chico DeBarge was
busted
by California Highway Patrol August 30 for allegedly having illegal drugs and cash in his car. People are going to learn one day not to mess with CHiPS! It's all good until you see Ponch and Jon in your rear view mirror.
In the police report, cops say DeBarge and a female companion were driving a Toyota Camry on a Los Angeles highway when an officer observed them stop in a turn lane and switch seats. Um, what kind of crack and field mess is that?
His arrest comes only four days after big brother El DeBarge for outstanding warrants.
Tag!
You're next.
I blame Vibe and their
perfect timing
for all of this.
CONTACT INFORMATION
Use don't abuse (ie. adding me to your site's mailing list). And for the love of God please stop sending mp3 files of your music. I am not Clive Davis and to be frank I probably don't want to hear the shit anyway. You should also know that I take my slow, precious time responding to email. And sometimes I don't respond at all. Fresh.crunkjuice@gmail.com
Fresh@myspace.com
LEAVE SOME $$$ ON THE NIGHT STAND
GET POSTS IN YOUR INBOX
Free Image and Video Hosting

RECENT ENTRIES