The Funniest Thing I've Read All Week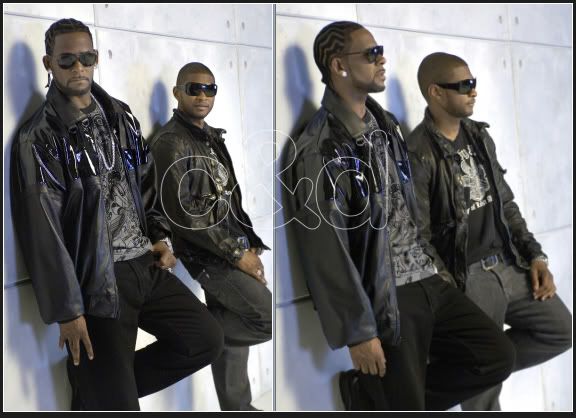 on the video set of "Same Girl"
Via press release:
Once in a lifetime do two mega stars come together. Rarely do such people put aside difference and ego and show the bravery and confidence needed to do something together. And when it happens the people stop, listen and watch. For a moment the world stops and the fans love every moment of it.

This song is a fun twist of fate. Rarely do we hear the fellas tell of being two timed and played. Never out the mouths of sex symbols like R. Kelly and Usher. But here they are. Saying it for the world to hear. Some woman has gotten the best of both of them (what she look like?). The video plays it all out for us to see what we hear, with a little twist at the end that we don't hear on the record…

Video Director: Little X


"Bravery and confidence." So Robert and Usher are being deployed to Iraq? I'm just saying. Word to Nell Carter, gimme a break. They did a song together, not discovered the cure for global warming, damn.

The truth can be so inconvient.


CONTACT INFORMATION
Use don't abuse (ie. adding me to your site's mailing list). And for the love of God please stop sending mp3 files of your music. I am not Clive Davis and to be frank I probably don't want to hear the shit anyway. You should also know that I take my slow, precious time responding to email. And sometimes I don't respond at all. Fresh.crunkjuice@gmail.com
Fresh@myspace.com
LEAVE SOME $$$ ON THE NIGHT STAND
GET POSTS IN YOUR INBOX
Free Image and Video Hosting

RECENT ENTRIES