Hewpz Should Be On Scared Straight Now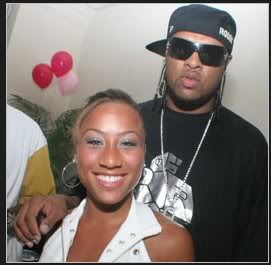 Hewpz is out breaking the law, breaking the law. A couple of days ago she was arrested for assaulting a police officer. Poor Mr. Cop, I know she probably whooped his ass. You know she got those little midget slap boxing arms of galvanized steel.
Police said a reality TV star assaulted a police officer, but she believes she was the one who was attacked and claims it started with harassment from her neighbors. Nichole Alexander gained national attention on the reality show "Flavor of Love."
Alexander said, since she moved into her Dearborn home, the drama with her neighbors has reached a boiling point. One neighbor said Alexander doesn't bother her at all, but others have called police multiple times. Alexander said her neighbors don't like her because her family and friends are mostly black. She said they've called police just to harass her.
Tuesday night, when several Dearborn police officers arrived to investigate a noise complaint, Alexander claimed an officer grabbed her as she was speaking her mind about feeling harassed."He walked up, took the door, opened the door back up. Grabbed me by me neck and I just remember flying down these steps. While I'm falling, I gripped on to him and we fall. Now we wrestling and two more cop guys come and jump on me," she said.

(
continue
)