The Ambiguously Gay Duo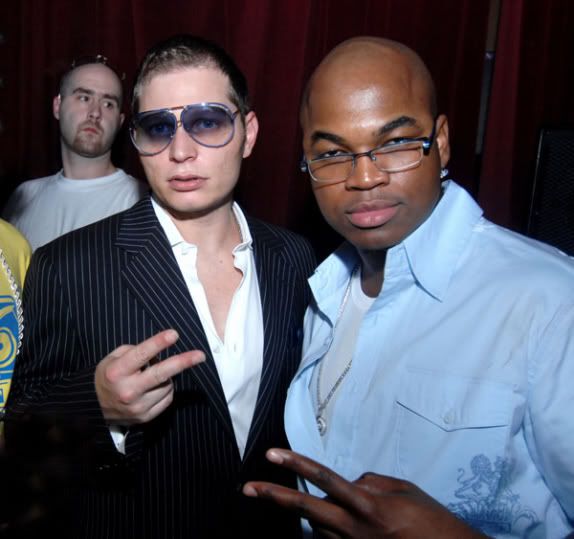 I'm not one to just toss out random theories but I am going to have to say that Go-Go's zest is freeze dried and packaged like astronaut food. It's always oh so fresh! He has been cultivating that shit since he was kid. I hope his childhood friends know now what was going on when he would "accidentally" caress their nuts while hiking the football. I'm not hating though, get it how you live it.
Scott Storch . . . not today. That boy makes my soul fizz like pop rocks and soda. Powder is definitely killing you hoes.
Labels: Tang Game Proper
CONTACT INFORMATION
Use don't abuse (ie. adding me to your site's mailing list). And for the love of God please stop sending mp3 files of your music. I am not Clive Davis and to be frank I probably don't want to hear the shit anyway. You should also know that I take my slow, precious time responding to email. And sometimes I don't respond at all. Fresh.crunkjuice@gmail.com
Fresh@myspace.com
LEAVE SOME $$$ ON THE NIGHT STAND
GET POSTS IN YOUR INBOX
Free Image and Video Hosting

RECENT ENTRIES