- Alicia Keys and Rachel Roy (escorted by her brother Raj Roy) attended a special screening of 'The Nanny Diaries' at Cinemas 123 in New York City.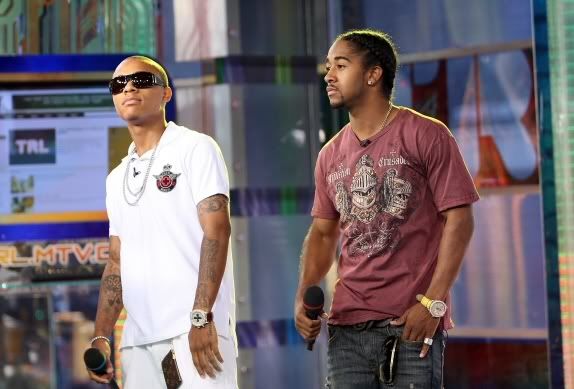 - Bow Wow and Omarion visited TRL on Monday to promote their joint album, which is slated to hit stores in October. Yay.


- The Black Eyed Peas waved traditional fans while decked out in gwanmo hats at a press conference in Seoul, South Korea on Monday. The quartet will play a concert later this week.