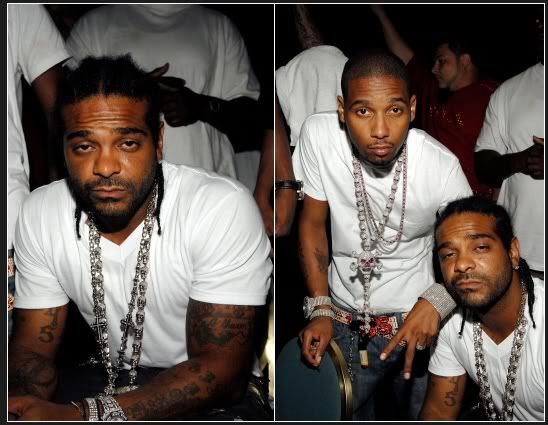 How could I ever overlook my partner in grime?!
PigPen
had the full on "I'm Waiting Til I Get Home To Take A Shit [1]" face as he chilled backstage at the Ozone Awards. If I didn't know any better I would think commercial for Tide was in production, with everybody rocking white tees and all. I see a couple of stains in the back!
[1] If you have ever had the pleasure of eating free public school lunch you already know what I am talking about. Around '99 when my district superintendent decided to switch out beef and chicken with soy products . . . I don't even have to tell you what went down afterwards. All I have to say is that you better believe on Taco Day every single window was down on the "Big Cheese." Disgusting but true.
Labels: Dirt Angel
CONTACT INFORMATION
Use don't abuse (ie. adding me to your site's mailing list). And for the love of God please stop sending mp3 files of your music. I am not Clive Davis and to be frank I probably don't want to hear the shit anyway. You should also know that I take my slow, precious time responding to email. And sometimes I don't respond at all. Fresh.crunkjuice@gmail.com
Fresh@myspace.com
LEAVE SOME $$$ ON THE NIGHT STAND
GET POSTS IN YOUR INBOX
Free Image and Video Hosting

RECENT ENTRIES