Guaranteed Fresh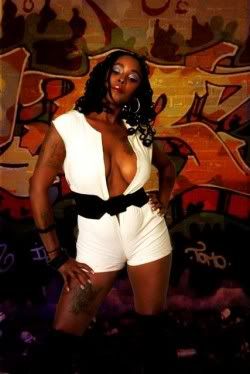 Superhead
hooks up
with Eddie Winslow [Young, Black and Fabulous]
Is Usher and Tameka in a
rush
to the altar? [Page Six]
Lauryn Hill's concert
troubles
continue [Starpulse]
Khia disses Remy Ma on her
Myspace profile
[Hip & Pop]
Brandy & Quentin
back
together? [Juicy News]
Is Foxy Boogie pregnant or just
plain swole?
[Vibe Confidential]
Behind the
scenes
look of Rich Boy's new video [Clips & Kisses]
What's going on with
Deelishis?
[Concrete Loop]
Kizzy Rowland's
Touch
spread [Urban Hoopla]
Nicole Ritchie's trial dates get
pushed back
[Dlisted]
Queen Latifah & Donatella Versace are
the same
people [VH1 Blog]
FJC
weighs in
on her son's break up [The Secret Diaries of Janice Combs]
Got a juicy link you would like to share? Want to plug your own blog? Post it in the comment section!
CONTACT INFORMATION
Use don't abuse (ie. adding me to your site's mailing list). And for the love of God please stop sending mp3 files of your music. I am not Clive Davis and to be frank I probably don't want to hear the shit anyway. You should also know that I take my slow, precious time responding to email. And sometimes I don't respond at all. Fresh.crunkjuice@gmail.com
Fresh@myspace.com
LEAVE SOME $$$ ON THE NIGHT STAND
GET POSTS IN YOUR INBOX
Free Image and Video Hosting

RECENT ENTRIES