New Pictures of Danielle!


The other night while I was organizing my magazine collection (hush, I'm a neat freak), I picked an old issue of Vibe with Mary J. Blige on the cover and started to thumb through it. I thought my eyes was playing tricks on me at first
but there she was
in the V Style section in all her greatness. It's official, Jade's new name is now Ben Famemiss.


Danielle's tearsheet profile is finally up at the Ford website. The girl looks fierce as usual. I hope her career takes off and she doesn't end up working at that same Wal Mart service center along with T.Error Mari.
Thanks Shana for the tip!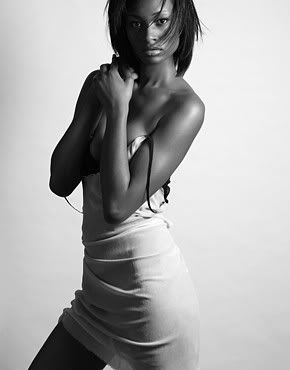 If you haven't already heard, the writers at ANTM
are on a strike.
They are seeking the kind of health care and pension coverage, salary and working conditions protections afforded to other WGA-covered scripted series writers.
CONTACT INFORMATION
Use don't abuse (ie. adding me to your site's mailing list). And for the love of God please stop sending mp3 files of your music. I am not Clive Davis and to be frank I probably don't want to hear the shit anyway. You should also know that I take my slow, precious time responding to email. And sometimes I don't respond at all. Fresh.crunkjuice@gmail.com
Fresh@myspace.com
LEAVE SOME $$$ ON THE NIGHT STAND
GET POSTS IN YOUR INBOX
Free Image and Video Hosting

RECENT ENTRIES