Rihanna And No-No At The Universal Block Party
In Australia
This past weekend while watching about two hours of the Laguna Beach marathon (I love those rich white kids, I really do) I caught the episode of 106 & Park when Rihanna premiered her
video for "Unfaithful"
and I damn near had a stroke when she started dancing. I don't think the video director made it with the intentions of being funny but it was to me.


During the first 20 seconds I thought her love interest was John Legend (ha!) but of course I was wrong. I can't wait for the kids standing outside of the TRL building to request this one. Check out the first comment on the page. All my comment box folks will remember this is the same song she sung
live in Japan
that had us screaming.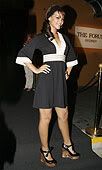 Is there a beauty contest going on and someone neglected to tell me about it? What's up with the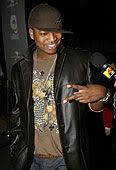 Remember when No-No said that he slept with his entire 10th grade class or some nonsense? Well I don't think he was lying. Ne-Yo is probably a pretty good dick dealer but he's not the type you put on blast and tell everybody (ahem, Rashida Jones).
When it's all over please get up and leave. Question. Why does it

look like someone is teaching him

how to chunk up the deuce?
CONTACT INFORMATION
Use don't abuse (ie. adding me to your site's mailing list). And for the love of God please stop sending mp3 files of your music. I am not Clive Davis and to be frank I probably don't want to hear the shit anyway. You should also know that I take my slow, precious time responding to email. And sometimes I don't respond at all. Fresh.crunkjuice@gmail.com
Fresh@myspace.com
LEAVE SOME $$$ ON THE NIGHT STAND
GET POSTS IN YOUR INBOX
Free Image and Video Hosting

RECENT ENTRIES