Fresh Faces: Aqualeo


I'm still trying
to figure out what the hell a Papoose is and here comes Aqualeo. Just for the record Aquemini > Aqualeo.

Aqualeo is an "Aquasiatic" rap group consisting of two members named Priceless and A.C. High. Seriously. You can check their

Myspace profile

for more information and listen to a couple of their songs.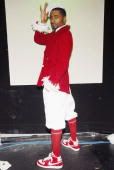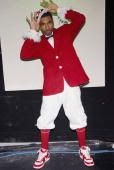 I never thought I would live to see the day that someone covered a song from "Half Baked." Guess who is the genuis who decided to pick these two nut jobs up? Papa Knowles. They need to go to the upper room and sit at the right hand of the Father. This is so darksided that it makes Raven's demonic episode okay.

What feasible explanation can AC High give for looking like a black, fabulostic Colonel from KFC? That shit ain't right.


CONTACT INFORMATION
Use don't abuse (ie. adding me to your site's mailing list). And for the love of God please stop sending mp3 files of your music. I am not Clive Davis and to be frank I probably don't want to hear the shit anyway. You should also know that I take my slow, precious time responding to email. And sometimes I don't respond at all. Fresh.crunkjuice@gmail.com
Fresh@myspace.com
LEAVE SOME $$$ ON THE NIGHT STAND
GET POSTS IN YOUR INBOX
Free Image and Video Hosting

RECENT ENTRIES