Please Let It Be True, Please Let It Be True *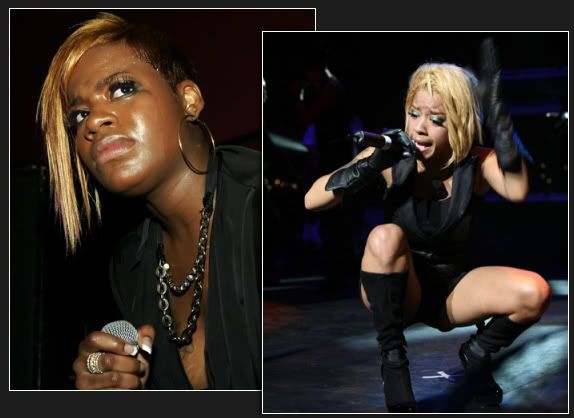 I was checking in with
The Life Files
this morning and as usual they had some juicy gossip. According to radio personality Miss Jones, Fantasia has issued a sing off challenge to Keyshia Cole. If this was to ever go down you know what the crowd would be in store for: screaming, hollering, sweaty snatches, Neffe firing off her 40 cal., raw emotion, and ghetto yodeling.
I don't know about you but I would pay good money [read: fork over a food stamp voucher] to watch.
I'm just saying, it would be even more interesting if Young Dro and Young Jeezy got involved, youngin'. Somebody call up Don King.
* I doubt it is but a girl can dream, can't she?