Nice Try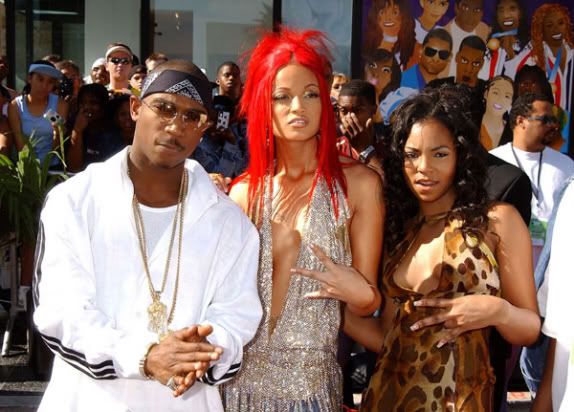 The good ol' days. Where for art thou Vita, Black Child, and Cadillac Tah?
I know I'm the only person in the Western Hemisphere who gives two limp dicks about what Ja Rule is up to but it is what it is. I know what you are thinking, "the last time dude was actually newsworthy was when he debuted his little s-curl last year." Have a heart!
Now try not to get too excited but Jeffrey has a [new?] diss song with our beloved fiend of a friend DMX and Ashanti caught in the crosshairs. He even gets his T-Pain voice poppin' on the chorus! This is what dreams are made of.
Irv Gotti's dreams. I mean really, "this is my sitcom, you just a spin-off" sounds like some shit that a bitter 16 year old girl writes in a break-up letter.
Visit
Real Talk NY
to take a listennnnnn.
Labels: You Need More People . . . And Ringtones
CONTACT INFORMATION
Use don't abuse (ie. adding me to your site's mailing list). And for the love of God please stop sending mp3 files of your music. I am not Clive Davis and to be frank I probably don't want to hear the shit anyway. You should also know that I take my slow, precious time responding to email. And sometimes I don't respond at all. Fresh.crunkjuice@gmail.com
Fresh@myspace.com
LEAVE SOME $$$ ON THE NIGHT STAND
GET POSTS IN YOUR INBOX
Free Image and Video Hosting

RECENT ENTRIES