Swarovski Fashion Rocks 2007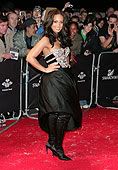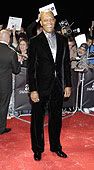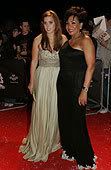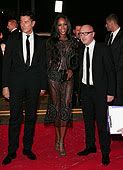 Can we talk about Dame Shirley Bassey for a minute?! Girlfriend is about as old as the oak tree stump in my front yard yet she still manages to look younger than Lil' Mama. I can't find an ounce of hate in my soul. She must pop platinum Geritol.


When Team Chunk representer
Beth Ditto
wears her best freakum dress and pair of panties you know its going to be a splendid occassion. Everbody else at the event looked lovely. Well, almost everbody.


GEEKED UP! Donatella Versace and Iggy Pop looked like they were still rolling off some X from the night before but what else is new.
CONTACT INFORMATION
Use don't abuse (ie. adding me to your site's mailing list). And for the love of God please stop sending mp3 files of your music. I am not Clive Davis and to be frank I probably don't want to hear the shit anyway. You should also know that I take my slow, precious time responding to email. And sometimes I don't respond at all. Fresh.crunkjuice@gmail.com
Fresh@myspace.com
LEAVE SOME $$$ ON THE NIGHT STAND
GET POSTS IN YOUR INBOX
Free Image and Video Hosting

RECENT ENTRIES