More Bizzy Bone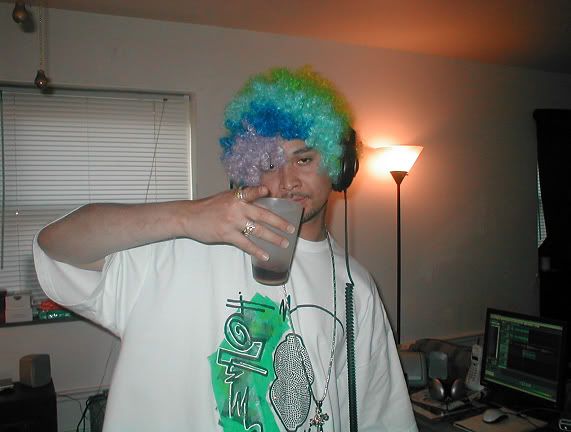 Unbeknownst to me, Bizzy's crazy seeds have been cultivating for some time now. What a shame.
I have teamed up with Al Sharpton and the minds behind FUBU (ha!) to create a non-profit organization for hip-hop artists who have fallen along the way side. I would hate to be at the park one day with my future son tossing around the pig skin and see Lord Tariq and Peter Gunz eating out of the trash can.
Uptown baby, uptown baby! I haven't said that since junior high, oh what a feeling.
CONTACT INFORMATION
Use don't abuse (ie. adding me to your site's mailing list). And for the love of God please stop sending mp3 files of your music. I am not Clive Davis and to be frank I probably don't want to hear the shit anyway. You should also know that I take my slow, precious time responding to email. And sometimes I don't respond at all. Fresh.crunkjuice@gmail.com
Fresh@myspace.com
LEAVE SOME $$$ ON THE NIGHT STAND
GET POSTS IN YOUR INBOX
Free Image and Video Hosting

RECENT ENTRIES