Courtside Cutie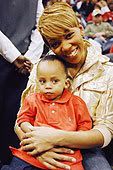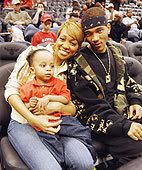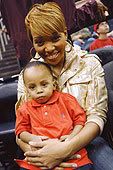 Monica watched the Atlanta Hawks take on the Miami Heat last night along with her son Rodney III and brother Montez [1] last night. That kid is growing up so fast. It feels like it was only yesterday he was posing for his first
prison
Easter picture.
I usually try not to pit children against each other but the following question must be asked. Who would win in a junior shank battle between Baby Daniel and Lil' Rock? Don't get it twisted now, Baby D is my folk and all but Rock 2.0 is straight from the A so you already know what time it is.


[1] It's nice to see that somebody is still reppin' for
Tru.
Depressing yes, but still a nice gesture.
CONTACT INFORMATION
Use don't abuse (ie. adding me to your site's mailing list). And for the love of God please stop sending mp3 files of your music. I am not Clive Davis and to be frank I probably don't want to hear the shit anyway. You should also know that I take my slow, precious time responding to email. And sometimes I don't respond at all. Fresh.crunkjuice@gmail.com
Fresh@myspace.com
LEAVE SOME $$$ ON THE NIGHT STAND
GET POSTS IN YOUR INBOX
Free Image and Video Hosting

RECENT ENTRIES