DMX Being Sued Over Interview Comments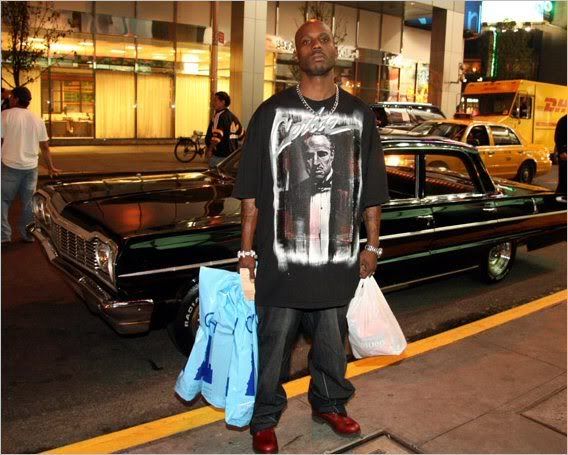 DMX's comments in a recent interview with Sister 2 Sister magazine are coming back to bite him in the ass.



The mother of rapper DMX's love child is suing the hip-hop wild man for $2 million, saying he defamed her by claiming she sexually assaulted him as he slept during their 2003 hotel one-nighter. In Sister 2 Sister magazine, DMX says Monique Wayne, who successfully sued him to establish paternity and win child support, "raped me . . . I would have been kind of heated about that [if I'd woken]. Like, yo . . . Get the [bleep] outta here." But Wayne says DMX knows their sex romp was consensual and she's suffered "severe emotional distress" as a result of his lies. DMX's rep had no comment. (source)


X is having a pretty shitty week. After running into the boys in blues on Monday, he is nowfacing

a misdemeanor traffic charge

.I'm sure he had plenty to say about the police during his time on stage at the live recording of 'Def Poetry VI.'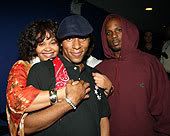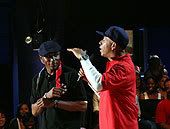 Michael Kyser & Tocarra; Jill Scott, Mos Def, & DMX; Mos Def & Russell Simmons
Jill, don't stand too close to Mos Def. He may try to wife you next.
CONTACT INFORMATION
Use don't abuse (ie. adding me to your site's mailing list). And for the love of God please stop sending mp3 files of your music. I am not Clive Davis and to be frank I probably don't want to hear the shit anyway. You should also know that I take my slow, precious time responding to email. And sometimes I don't respond at all. Fresh.crunkjuice@gmail.com
Fresh@myspace.com
LEAVE SOME $$$ ON THE NIGHT STAND
GET POSTS IN YOUR INBOX
Free Image and Video Hosting

RECENT ENTRIES