09.12.2006 Quote of the Day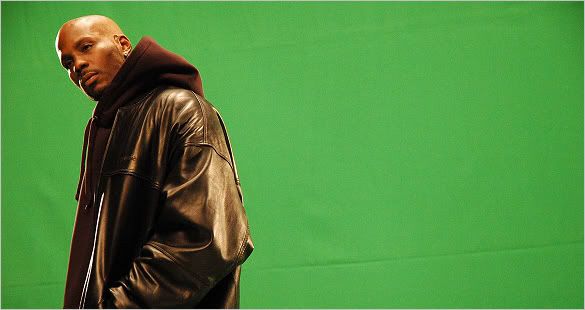 I love how much rappers have been bitching and complaining about every little thing that Jay-Z does lately. It's really quite hilarious to watch all of this shit from the sideline. At the VMA's LL Cool J reportedly said "I that I think Def Jam needs to be a better promoter of hip-hop. I think Jay-Z does a very good job . . . of promoting Jay-Z." I would have to agree with that statement but in the back of my mind I'm also thinking that he is 50's latest toy soldier. Put the battery in his back, wind his ass up, and watch him go.


Anyway, our Krispy Kreme addicted friend DMX recently told Vibe magazine that SWSNBN is turning Jay-Z into a full blown metrosexual. We already know how he feels about Chinese slippers and lip gloss, but now he decided to set the record straight about flip-flops.

DMX - the oft-arrested hip-hop star - says real men don't wear sandals. And he blames Beyonce for Jay-Z's flip-flop fetish. "The flip-flops - he's just not the same," DMX complains in Vibe magazine. "It's Beyonce. He's a sucker for love. Thugs don't do flip-flops. Yo, no matter how much vacation I'm on - we been to St. Thomas, Bahamas, all the little islands - I don't wear no flip-flops. I'm never that comfortable, not even in my own house." (source)
And there you have it folks. DMX is always aware of his gangsta, even in the comfort of his own home.
UPDATED
This is the best time to get the donuts. *heaven*
CONTACT INFORMATION
Use don't abuse (ie. adding me to your site's mailing list). And for the love of God please stop sending mp3 files of your music. I am not Clive Davis and to be frank I probably don't want to hear the shit anyway. You should also know that I take my slow, precious time responding to email. And sometimes I don't respond at all. Fresh.crunkjuice@gmail.com
Fresh@myspace.com
LEAVE SOME $$$ ON THE NIGHT STAND
GET POSTS IN YOUR INBOX
Free Image and Video Hosting

RECENT ENTRIES