This Week's Obligatory BeYahweh Entry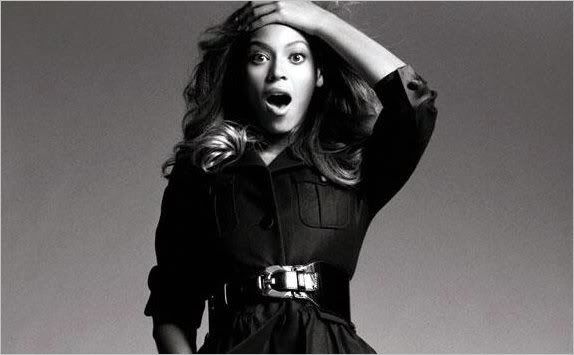 There has been a lot of speculation about who exactly Beyonce is talking about on the song "Ring The Alarm." The first person who's name was initially brought up was Rihanna. We all know about the alleged relationship between Joe the Camel and Pon De Forehead. Then tonight I received about five emails that claim the subliminal lyrics are actually directed towards Blu Cantrell. As the rumor goes, Blu and Jay-Z once had some sort of relationship in the past.
I would like to take a moment out of my evening to say the following. Who gives a fly fuck if they did?

I've also heard reports that the second single is not going to be"Ring The Alarm." Supposedly, her management had a sudden change of heart after conducting focus groups and may go with "Get Me Bodied" produced by Swizz Beats or The Neptunes' "Green Light."

Somebody please ring the alarm and wake me up when her album is released. Thanks.
CONTACT INFORMATION
Use don't abuse (ie. adding me to your site's mailing list). And for the love of God please stop sending mp3 files of your music. I am not Clive Davis and to be frank I probably don't want to hear the shit anyway. You should also know that I take my slow, precious time responding to email. And sometimes I don't respond at all. Fresh.crunkjuice@gmail.com
Fresh@myspace.com
LEAVE SOME $$$ ON THE NIGHT STAND
GET POSTS IN YOUR INBOX
Free Image and Video Hosting

RECENT ENTRIES